Map Unavailable
Date/Time
Date(s) - 10/15/2015 - 10/22/2015

Contact
Master Sara Seo | websabum@kidohae.com | 510-468-8109
Categories No Categories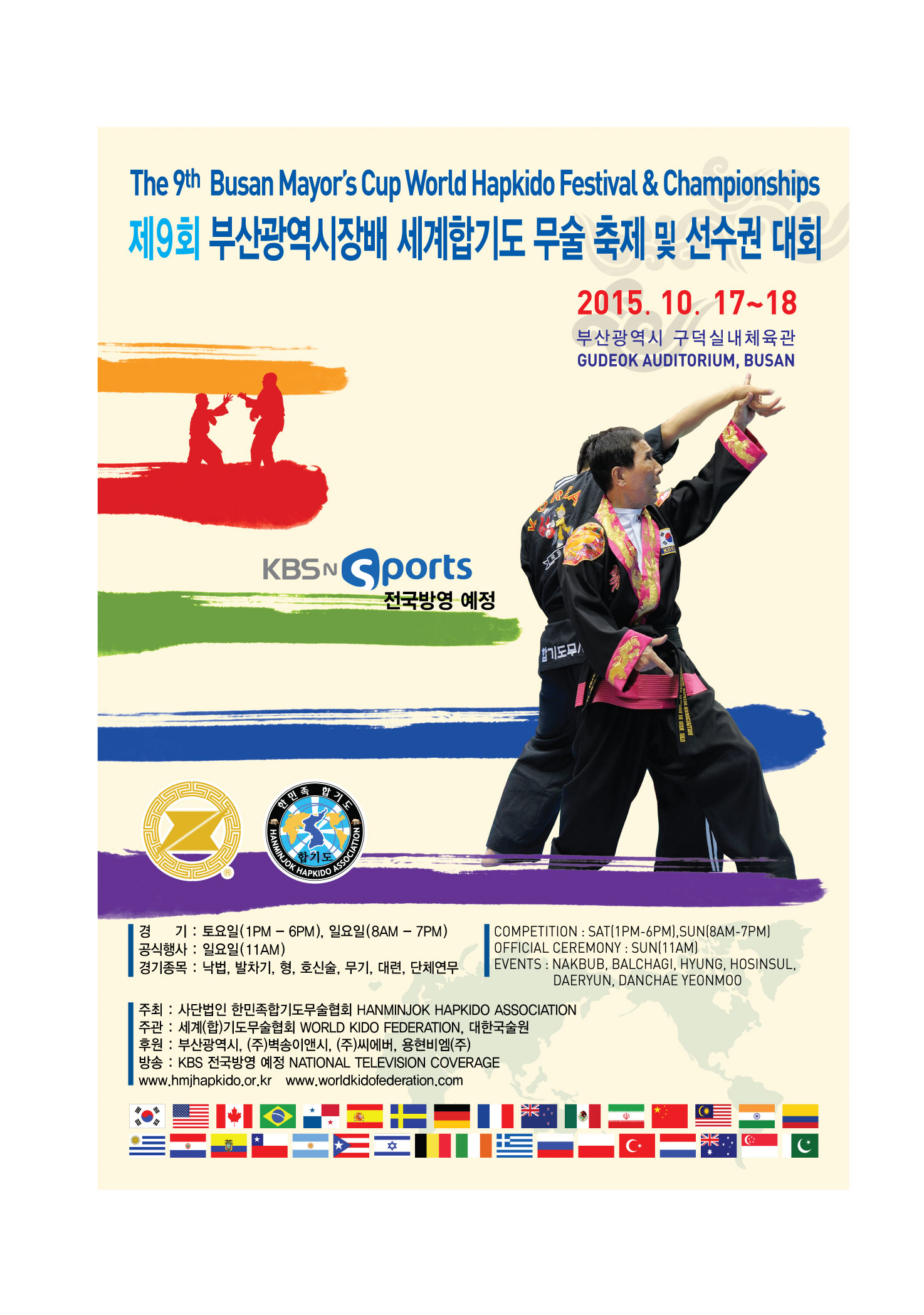 About this event: The 2015 Korea Trip / 9th Busan Mayor's Cup World Hapkido Festival and Championships will take place in Busan, South Korea from October 15-22, 2015.
This premiere and well-respected international 
Championships will bring over 1,100 competitors from around the world to Korea to compete in Nakbup, Balchagi, Hyung, Hosinsul, Daeryun and Danchae Yeonmoo.  In addition, Grandmaster In Sun Seo will be conducting a seminar where he will teach in variety of areas including utilization of Ki power, proper application of joint lock and other techniques.
For more information, please contact:
Master Sara Seo | websabum@kidohae.com | 510-468-8109