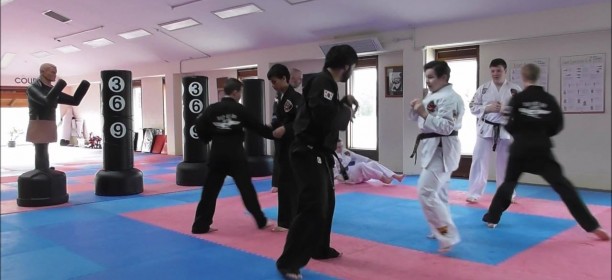 We are hosting the largest Hapkido event ever held in New Zealand. This is the 2018 Hapkido Festival which consists of a 1 day Hapkido Tournament at the Upper Hutt Hapkido Academy (2nd Oceania Cup) and a 1 day series of seminars with Grand Master Scott Seo from Seoul, South Korea at the Upper Hutt Hapkido Academy. He will be joined by Master Choi (7th Dan) also from South Korea. This is the first time we have had two highly ranked Korean Masters at an event in New Zealand.

Saturday 15th September 2018

The Oceania Cup is for children, teens and adults and people may enter one or more of – unarmed pattern (form), armed pattern, self-defence demonstration and either semi contact (children) or full contact sparring (adults). Entries for the Oceania Cup close on Friday 17th August.

Rules as per WKF / Hanminjok Hapkido apart from Adult sparring which is NZ Hapkido rules which allows low leg kicks and punches to the head. 

Sunday 16th September 2018

A series of three seminars with Grandmaster Scott Seo (8th Dan) from Seoul and Master Choi (7th Dan) from ChangWon City.

Junior Students (up to 12 years old) – cost $30).

Teen and Adult Students (13 and upwards) – cost $60.

Black Belt Seminar (all styles) – cost $30.

This event page will be regularly updated over the next 6 months as we close in on this milestone event!
Grand Master Steve Seo will be attending this event.