Grandmaster In Sun Seo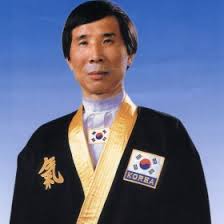 Grandmaster In Sun Seo has been involved in martial arts since the 1950′s and is currently one of the most respected Korean martial artist and a true pioneer representing the first generation of Korean martial artists.
Grandmaster Seo is the only first generation martial artist to teach and operate a dojang in Korea continuously for the last 40 years. He is the epitome of a true martial artist who combines his technical skills with great wisdom to tirelessly serve the growing martial arts community of Korea as well as the rest of the world.
As of present time, Grandmaster In Sun Seo has certified 270,000 Black Belts and he serves as President/Chairman of World Kido Federation, Han Min Jok Hapkido Association and Korea Kuk Sool Association. GM Seo continues to travel the world to teach and share his martial arts knowledge and skills.